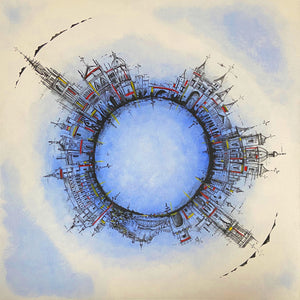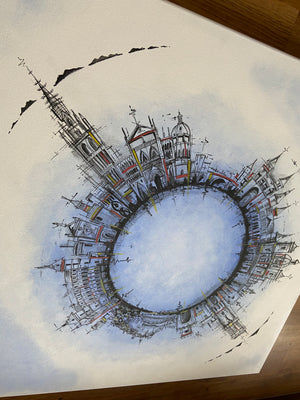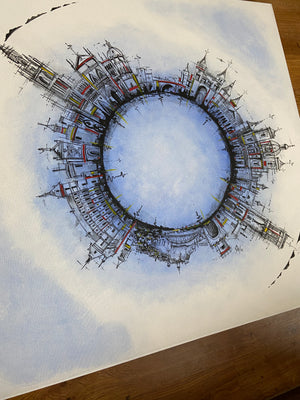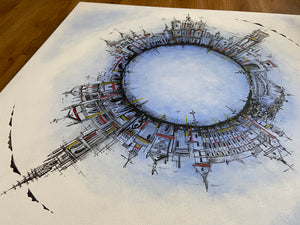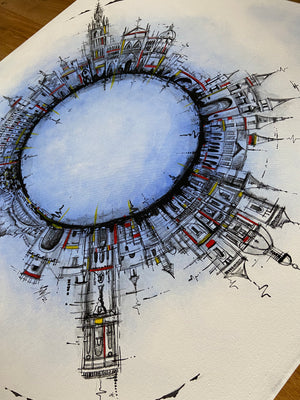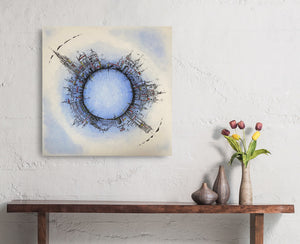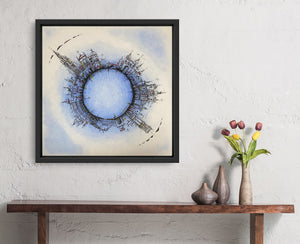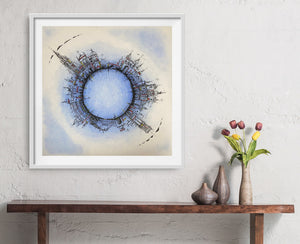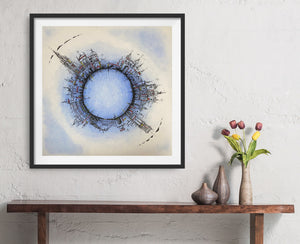 £75-£349
The world has enough complications without us adding to them.  Sometimes the best way to find hope and happiness is to stop for a moment and celebrate the purest things in our lives.  This piece, featuring a combination skyline of several Spanish villages, was created to honor a new marriage.  All of that love and hope and simplicity- it's what makes a wedding day so powerful.  But moments of utterly uncomplicated appreciation can come from many things.  We all have things worth celebrating, that bring us back to our simple truths.  What's yours?
~Stephen  
If you'd like an original in this style, get in touch by clicking on "Message Us" on the lower left side of the page or leave a message here.
These high quality Limited Edition giclee print reproductions are available on two museum quality archival materials:
Premium Paper: acid-free, archival, gorgeous art matte paper either artist framed or ready to frame upon receipt

Boxed Stretched Canvas: archival, satin finish, gallery wrap.  Ready to hang immediately.
UN-stretched canvas available upon request.  Perfect for international shipping.
Each print is signed, numbered, and comes with a certificate of authenticity
Edition Sizes:
Small Mounted Paper (40cm x 40cm): 50
Small Mounted Paper with Black Frame (44cm x 44cm): 50
Large Unframed Paper (60cm x 60cm): 50
Large Framed Paper (75cm x 75cm): 25
Large Unframed Boxed Canvas (75cm x 75cm): 25 
Large Boxed Canvas with Black Shadow Frame (85cm x 85cm): 25
Get Your Art Now, Pay Later:  Use Klarna at checkout to pay in up to 3 monthly installments.  There's no interest, and you get the art right away!