"Landmarks of Doha" Metal Print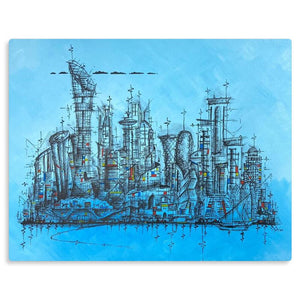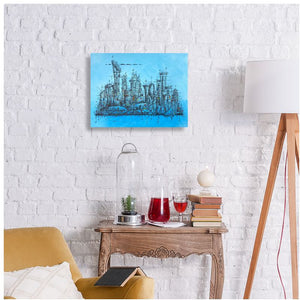 Metallic prints have a way of elevating the details of a painting, thanks to the satin finish and high-definition fine details and color.  These "Landmarks of Doha" Aluminum prints are UV and scratch-resistant, with a sturdy thickness of 0.08".
These chic prints can be selected with a wall-mounted option or a desktop stand. The rounded corners of the print have a 0.16" radius, and when hung on the wall, they create a beautiful "floating" effect.
It is simple and easy to mount your new print, as no assembly is required. You will need a screw and wall plug to hang it safely. Once hung, the prints will sit about 0.86" away from the wall. This ensures no friction is created between the print and your wall.