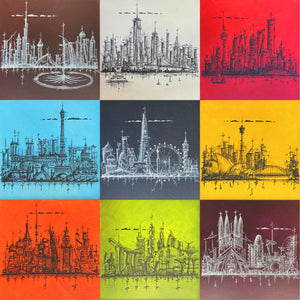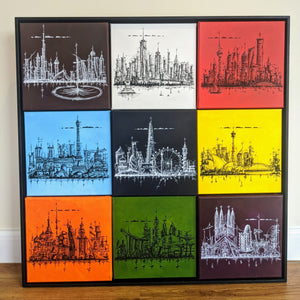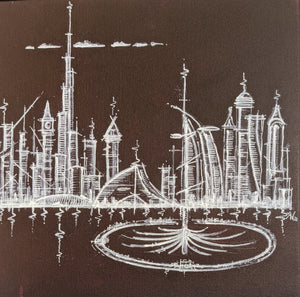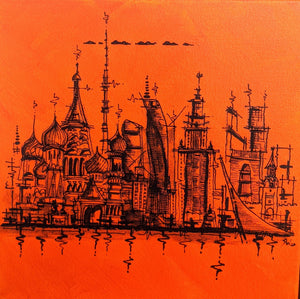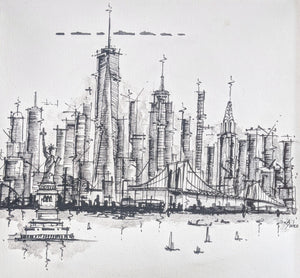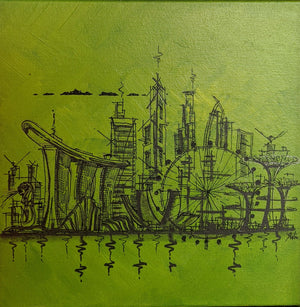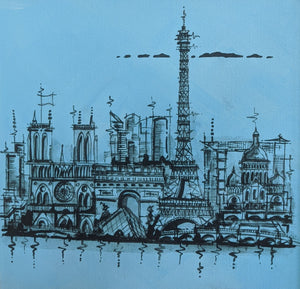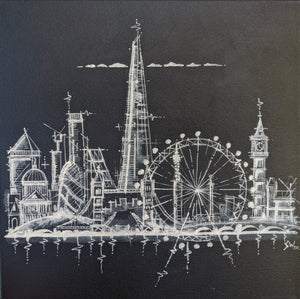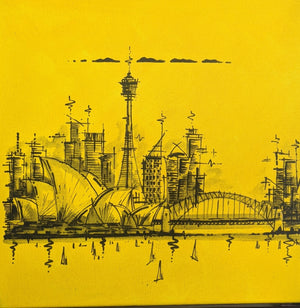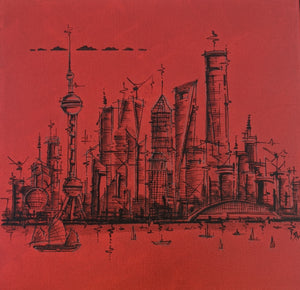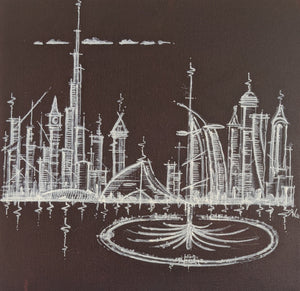 £75-£349

Featuring the skylines of London, Paris, New York, Moscow, Dubai, Shanghai, Singapore, Barcelona, and Sydney. 
"Bucket List" was created at a time when life felt like life was finally opening up for me.  My art business was in full swing, I finally felt settled in my new home after ten years in Doha, and I was starting to daydream about the future again.
I wanted to capture the idea of a big life, truly well lived.  Each of the cities in the piece is iconic. They represent the places in the world we all imagine visiting one day and, for the lucky ones, the memories we made in the ones we have already visited.
"Bucket List" is, in many ways, the story of a life painted onto canvas.  Maybe not the life we've yet lived, but the life we're going to live"
~Stephen
If you'd like an original in this style with cities of your choosing, get in touch by clicking on "Message Us" on the lower left side of the page or leave a message here.
These Limited Edition, high quality giclee print reproductions are available to be printed on two museum quality archival materials: 
Premium Paper: acid-free, archival, gorgeous art matte paper either artist framed or ready to frame upon receipt

Boxed Stretched Canvas: archival, satin finish, gallery wrap.  Ready to hang immediately.
UN-stretched canvas available upon request.  Perfect for international shipping.
Each print is signed, numbered, and comes with a certificate of authenticity
Limited Edition Sizes:
Small Mounted Paper (30cm x 30cm): 50
Small Mounted Paper with Black Frame (34cm x 34cm): 50
Large Unframed Paper (60cm x 60cm): 50
Large Paper with Black Frame (75cm x 75cm): 25
Large Unframed Boxed Canvas (75cm x 75cm): 25
Large Boxed Canvas with Black Shadow Frame (85cm x 85cm): 25
Get Your Art Now, Pay Later:  Use Klarna at checkout to pay in up to 3 monthly installments.  There's no interest, and you get the art right away!